The "Smart City Hackathon" took place in Braunschweig (#BSCITYHACK) on the first weekend in December. We had the opportunity to present the Data4UrbanMobility project, the MiC app, the accessibility score and the D4UM dashboard in a pitch. The first goal was to find out with which of the different applications we can best work on the topic of "Smart City" at the #BSCITYHACK.
After all participants pitched their concepts and formed the groups, our group quickly selected the MiC app. The team expanded the MiC app with an incentive system for citizens to use the app in order to increase participation. After a long weekend with a lot of exciting exchange and experience, the MiC app concept was awarded first place by the jury!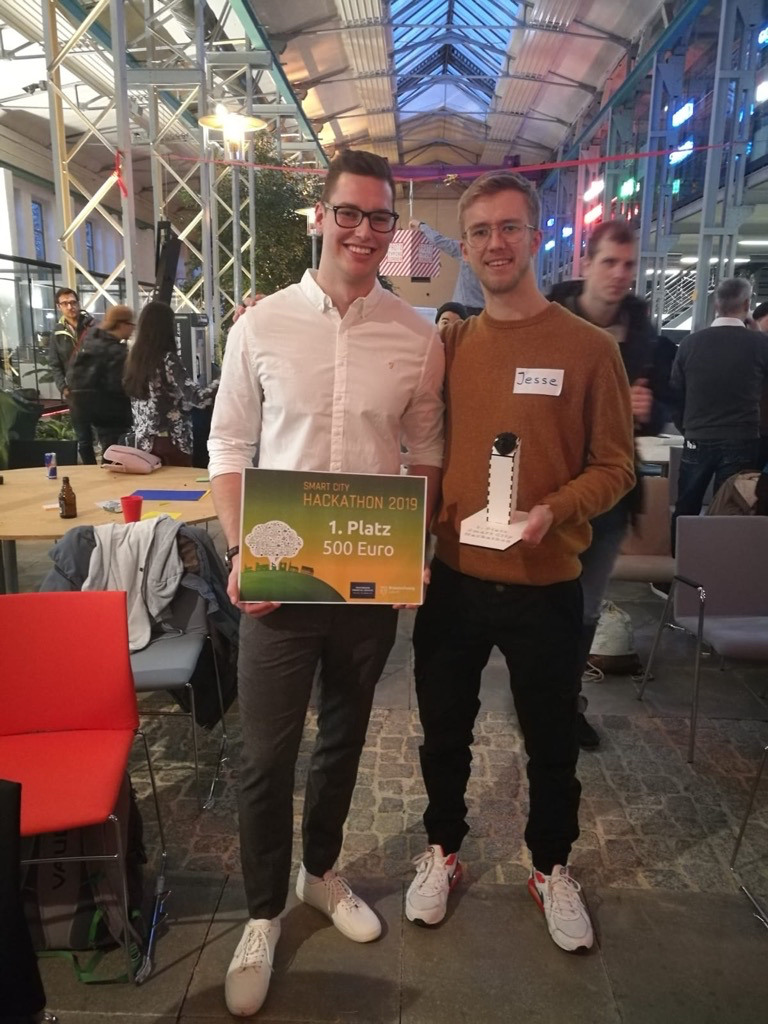 BibSonomy CSL Error: Please check your PUMA Host URL.